[ad_1]
BUY FOR $15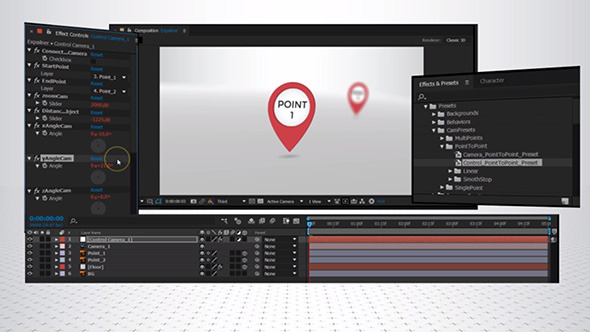 Presets Pack for After Effects CS6 and higher.
45 ready presets of camera animation: point-to-point (two points) around a single point, from point to point (unlimited points list). Also, you can customize rotation animation, a movement distance and other properties of camera.
Update 19.08.2015: Added solution of After Effects crushes
Features:
After Effects CS6 and higher.
Support and Free Update.
This item Includes:

Script for creating layers.
6 basic setting preset for camera and control layer.
45 ready camera animation presets.
HTML pages with gif animation for all 45 presets.
Detail video and PDF instruction.

Soundtrack from preview here.
Font from preview Oswald.
Thank you!
[ad_2]