[ad_1]
BUY FOR $39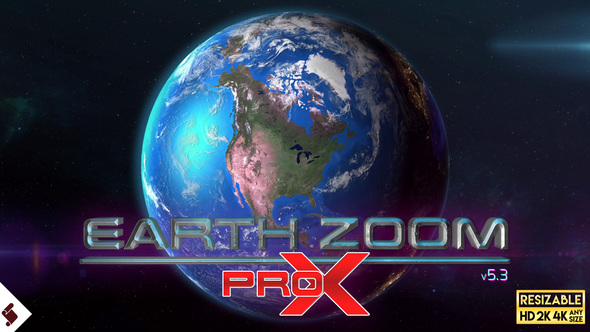 Earth Zoom Multi Kit is here with its new name Earth Zoom Pro X
Many issues have been fixed. Some new features have been added. Optimized for fast rendering.
Generate high-resolution maps with the new and improved map generator.
It does not require any browser add-ons or installation.
Make your customizations easily with Earth Zoom Pro X Preset Tool (Script Panel). Save time with this tool that will guide you step by step.
Zoom in/out to just one location if you wish, or zoom in and zoom out 12 locations at one video.
Earth Zoom Pro X
You don't need any Keyframes.
No installation required.
Generate and import/replace map images by one click.
With the optimization tools, you can disable unnecessary layers and effects and prepare single click layers for fast rendering.
With many more features, you can easily edit your template.
Fully customizable timing.

Starting animation.
Zoom In and Zoom out.
Locations transition.
After Zoom In.

Easily opens the compositions to be edited…
Customize visual settings…
Enables quick editing of zoom map features…
Detailed adjustment for Zoom Level, Zoom Rotate and Zoom Out Level.
Fast render with optimization tools…
100% Customizable
New and smart.
New unique features.
New and flexible structure.
Detailed adjustment of the zoom level and angle.
Global, Planar or Colored map texture options.
Google, Bing or MapQuest options.
The transition between locations at nearby level (without Global or Planar world and space background).
Perfect matching for near locations. You only need to set locations distance.
CS6, CC and above.
High Quality World Maps Texture
No need to extra Plug-in.
Video Tutorial Included (Separated help videos and pdf files).
162 Special Customize Elements
Preview Gallery For Elements
Pins, Pointers, Call-outs, Info Boxes, Text Box Call-Outs, Text Boxes, Screens and Realistic Elements
2D/3D Logo-Text maker for Zoom Map
Fonts : Xolonium Music : Trailer Inspiring


IMPORTANT :
The folder name containing the template should not contain any special characters other than English language characters. Like Korean, Russian, Japanese and similar languages.


[ad_2]